We know since you landed on our Plano page, then,  you must be saying "Sell my house Plano"… Perfect! We want to give you the best, highest, all-cash, firm offer that we can! We are right down the road and can come view you house and get you an offer the same day – usually! We know that every situation is different so we listen and then try to come up with a solution that works best for you. Give us a try. You will be glad you did.
Our Name " SELL MY HOUSE FAST DALLAS " IS THE TRUSTED BRAND that you can count on to get the deal to the closing table! Let us earn your business and show you why we have the only name in the Dallas Fort Worth area that makes since! We are local and we care.
Unwanted property can be aggravating. Let us buy your house now, regardless of condition. Don't sweat it!
Do You Need To " Sell Your House Fast In Plano, Tx Now ?"
If an agent can't sell your house, I bet we can help you stop saying Sell My House Fast in Plano and show you how its done! (Selling a house with a real estate agent is not for everyone and may require a lot of time and hassle.)
With us … you will never have to do anything that requires work.
You don't need to clean up a thing or repair the property

Don't waste your time trying to find an agent who you trust or who can deliver on their promise of selling your house quickly

You won't need to sign a contract that binds you to an agent for a certain term( Usually 6 Months )

You don't need to deal with the paperwork and the waiting and wondering (and hoping)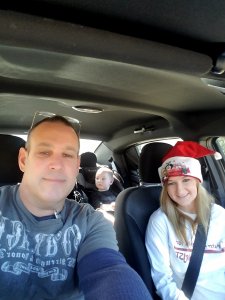 We want to buy your house in Plano
Sell My House Fast In Plano Now
What About Cost
Selling directly to a home buyer in Plano should never cost you a thing. If it does, then you are dealing with the wrong company. One of the best benefits of a direct sale is all the money you will be able to keep in your pocket. Direct buyers such a Sell My House Fast Dallas, will buy your from you house as-is. You won't have to spend any money making repairs, cleaning up, upgrading the home, paying  a real estate agent, photographer or home stager. In addition, you will save money on the houses monthly costs such as utilities, insurance, and property taxes.
What About The Time It Takes To Sell My House Fast Plano
The process is much faster than a traditional sale. If you choose to sell to Sell My House Fast Dallas, we are able to close on the house in just a matter of days, as opposed to a traditional sale which can take months or even longer. You will know your closing date and the exact amount you are walking away with from the start. Knowing  all this information up front will allow you to plan for your move and future. With a traditional listing, you will be in limbo and unaware for quite some time. This can be very stressful for you and your family and we don't work that way and neither should you!
What About The Effort in Selling My House Fast Plano
With a direct sale to Sell My House Fast Dallas ( The Name Sticks, Huh?), there is very little to no effort needed on your part in the whole process.  We handle all everything including all of the details and pride ourselves on providing a smooth transaction for you and your family. You will never have to clean up the house for photos or prepare for property showings. We buy as-is, so there are never any repairs needed. If the house is run-down and outdated, you will not need to spend any time fixing it. In fact, when you sell to us, you won't even need to clean up. No brooms, no mops, no vacuums! All you need to do it remove the your personal items you wish to keep, and we will handle the rest! Selling your Plano house doesn't get much easier than that! Sit back, relax and show up to closing to pick up your money. If you can't get there then we have a mobile notary that can come to you! How about that?
We'll know right away if we can help you, and unlike selling through an agent, you don't have to wait to see if the buyer can get financing… we're ready to buy get your money to you fast.
All that hassle can add stress and in the end after paying the agent's large fees, you may or may not get what you expected! But we can help you Sell my house fast Plano
Sell My House Fast In Plano
We work like no other at Sell My House Fast Dallas. Reach out to us and submit the short property information form (below), we will give you our best all-cash offer on your Plano house within a day… and the best part is: we will close fast and whenever YOU choose. – it's entirely your choice. It don't matter what condition the house is in, or even if the tenants tore up the place… don't sweat  it. We will take care of it. If you need the cash fast, we can close in as little as 7-10 days because we buy houses with cash money and so we do not have to rely on traditional bank financing. (Go here to learn about our process →)
The jest of it is…….Quit Saying Sell My House Plano and call 214-233-5504 Today Because
No matter what the condition of your house ; or what situation or timeframe you're facing…….
Our main goal at Sell My House Fast Dallas is to help make your life easier and get you out from under the house or property that is stressing you out… while still paying the most money…. fast, fair, and honest price for your house.
We help all property owners, like you, in all sorts of situations. From forclosure, divorce, , death in the family, headache rental property, and many other situations. We buy houses in Plano… and surrounding areas and pay the largest cash price, fast. Sometimes, those who own houses in Plano simply have lives that are too busy to take the time to do all of things that might need to be done to prepare a house to sell in a traditional manner… if that sounds like you, just let us know about the property you'd like to be rid of and sell my house fast Plano for cash.
Sell My House Fast Plano, TX 75034  as well as Arlington, Duncanville, Farmers Branch, Cedar Hill, Desoto, Mesquite, Balch Springs, Grand Prairie, Richardson, Frisco,Irving, Garland,Plano,Fort Worth and any other city in the DFW area. Please let us be the ones to earn your business. We are local home buyers and we will go over the top when it comes to your satisfaction! Call Sell My House Fast Dallas at 214-233-5504. Sell My House Fast Plano
Check Out How Our Process Works. We're Ready To Make You A Great Fair Offer For Your House.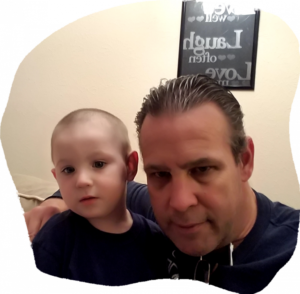 Hanging Out With Our Future!
Family Owned and Local Plano Home Buyers
My name is Mark Driver. My wife Julie and I live in Garland Texas with our two boys. Mylan is 6 and Mason is 2. I never thought my children could be so different.
My 6 year old has a heart of gold and proves that theory everyday. My 2 year year old is working on becoming an all around ball player. He is ambidextrous and is a joy to watch as he learns daily!
My wife, Julie, is a stay at home mom but is currently working on getting her real-estate license which will help us further our business in the home buying industry.  I have done many things in my career with a great deal in marketing. I became interested in real-estate because I enjoy meeting and helping people out. I promised along time ago to find my place in life as a good steward and this just fits! I am here to help you and others. Even if I can't help you find a way out of your current house situation, I bet, I can still find a way to assist you. I am grateful everyday to be able to get up and do the things I love doing. If you have a house for sale in Plano ……. and need an all cash offer so you can sale your house fast then, Please, call me today at
Sell Your House In the following DFW Cities:
and any other city in the DFW area. Please let us be the ones to earn your respected business. We are local home buyers and we will go over the top when it comes to your satisfaction!
Call Sell My House Fast Dallas at 214-233-5504.
Testimonials
Very great service. His offer was very fair and whole process was very quick. Very satisfied. 100 % recommend this company!
Great service, he got me money for my house fairly quick with a fair offer, would recommend to others if they are looking to sell their homes
You Guys Are The Best At What You Do!

Your service was outstanding and what really made my day was having a mobile notary, on closing day, come to my work so I didn't have to take off. I was able to sell my house never missed a beat.