Let Us Tell You How Much More We Can Pay For Your House. Once We Do Then You Will See That The Best Option Is To Sell Your House To Sell My House Fast Dallas Today!
Check out some of the reasons we may buy your house……
Ask yourself if you are currently facing any of these situations and need to sell your house fast ?
Times can get tough.  Are you In Foreclosure or Are Maybe You Are About To Be?

Stuff Happens So Its Possible You May Own Unwanted Rental Property?

This Is A Hassle But Possibly You Have Frustrating Tenants (Or Even Family Members) That You Can't Get Rid Of?

Do You You Own A Vacant Property That IS Costing You Money Everyday?

What If You Inherit An Unwanted Property and The Burden That Comes With It?

New Job Offer and You Need To Relocate Quickly So You Need To Sell Your Current House Fast?

Wanting To Sell But You Want To Avoid Paying Realtor Commissions?

People Grow Apart Sometimes So Maybe You Are Going Through A Divorce?

Even If You Have Little To No Equity And Need To Sell Fast?

Did You Buy A "Fixer Upper" And Now You Don't Want To Fix It Up Or Don't Have Time To Fix Up?
If you answered  "yes"to some or some of of these questions, we can potentially help you out! We at Sell My House Fast Dallas are the specialists in solving these types of problems… more especially ones that pose a financial burden on you and your family,  as the homeowners. We can solve almost all financial problems that your house may be causing you.
Call us today at
We are available to help you sell your house fast and take control of the burdensome situation, help you end the hassles, and get you back to living the life you deserve to live. And you deserve to know every option available to you right now. Just fill out the short – quick form below or give us a call right away, and we can help you (without obligation or unwanted stress)… we will help you make sense of all the confusion and we will present you with the options that might change your life and help you get back to doing what you want to do.
Send us information in our easy form below and we'll get back to you asap (usually the same day) – we'll give you a ring and tell you the options to help solve your current situation. Its a great option since you need to sell your house!
This is 100% free to you (we don't charge you any fees ever). 100% no hassle. 100% no obligation. No commitment. No Bull!!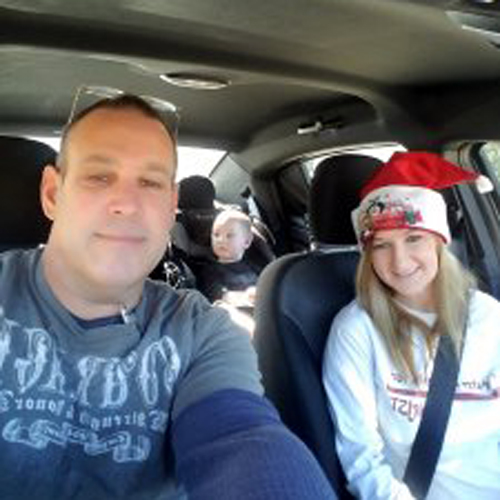 We Are Family Owned and Dallas Local Home Buyers
Hi! My name is Mark Driver. My wife, Julie, and I live in Garland Texas with our two sons. Mylan is almost 7 and Mason is nearly 2. I never thought children could be so different.
My 6 year old has the heart of gold and proves that to us everyday. My 2 year year old is steadily working on becoming an all around ball player. He is ambidextrous and is a joy to watch as he learns more every single day!
My wife is a stay at home mom, that keeps the wheels turning around here, and is currently working on getting her real-estate license which will help us serve our clients in a better capacity and further our business in the home buying industry. I have had the pleasure of learning many things in my career with a great deal of it in marketing. I became interested in real-estate because I enjoy meeting and helping people out. I promised along time ago to find my place in life as a good steward and this just fits! I am here to help you and others. Even if I can't help you find a way out of your current house situation, I bet, I can still find a way to assist you. I am grateful everyday to be able to get up and do the things I love doing. If you need to sell your house ……. as well as need an all cash offer so you can sale your house fast then, Please, call us today at
Sell Your House In the following DFW Cities:
and any other city in the DFW area. Please let us be the ones to earn your respected business. We are local home buyers and we will go over the top when it comes to your satisfaction!
Call Sell My House Fast Dallas at 214-233-5504.
Testimonials
Very great service. His offer was very fair and whole process was very quick. Very satisfied. 100 % recommend this company!
Great service, he got me money for my house fairly quick with a fair offer, would recommend to others if they are looking to sell their homes
You Guys Are The Best At What You Do!

Your service was outstanding and what really made my day was having a mobile notary, on closing day, come to my work so I didn't have to take off. I was able to sell my house never missed a beat.